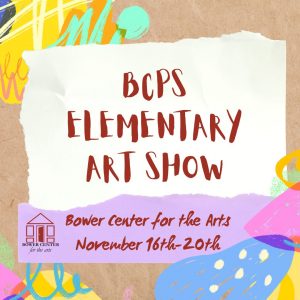 November 16th - 20th, 2021
We have partnered with the Bedford County Public Schools System to showcase the amazing artistic abilities of the youth in our community. In this years installment we are proud to have 6 of our local elementary schools represented in the show.
We will have special hours this week to ensure that everyone has an opportunity to see the show.
November 16-18: We will be open 10am - 4pm
Friday, November 19th: We will be open 10am - 7pm
Saturday, November 20th: We will be open 10am - 3pm