Bower Center for The Arts is honored to be named Non-Profit of The Year at The Bedford Area Chamber of Commerce's annual Excellence In Business Awards on September 14th, 2023.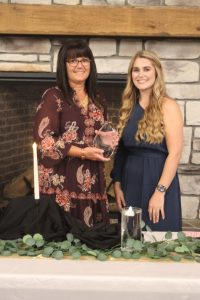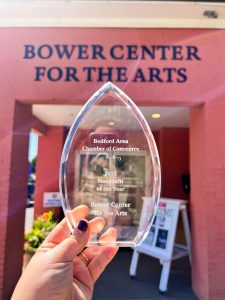 Bower Center for the Arts embodies the belief that the arts hold transformative potential!
The Center elevates the social culture of our community, empowering citizens to bridge borders through participation, intellectual exploration, and leadership development of the arts. Renowned for excellence in collaborative programming between artists, schools, and citizens, the Center presents innovative, relevant, and diverse cultural experiences that both reflect and expand the community's interests.
We are excited to continue our mission of making all forms of the arts accessible to everyone in our region and we thank each and every person who has supported, donated, volunteered, and helped to keep Bower Center alive and thriving!
Consider becoming an integral part of YOUR local and regional arts community, find out more information about Volunteer Opportunities, Board Membership, and Donations HERE.